Bahiazul Restaurant
Bahiazul Restaurant is the perfect place for food lovers. It is located in the luxury resort Bahiazul Resort Fuerteventura. Not everyone knows, that the service is not only available to guests of the Resort, but to all visitors looking to enjoy a unique experience.
The restaurant offers themed dinners, live cooking, barbecue on Fridays and live music twice a week!
Themed dinners
At Bahiazul restaurant we offer a variety of themed dinners to choose from depending on the day: from Japanese menu to Canarian cuisine. Try our Asian-inspired dishes such as sushi, stir fry and dim sum. Mexican dishes like tacos, enchiladas and fajitas will keep you coming back for more. For something a little more exotic, try our Arabic dishes and of course our Canarian specialities! All of our themed dinners will provide an exclusive dining experience.
Live Music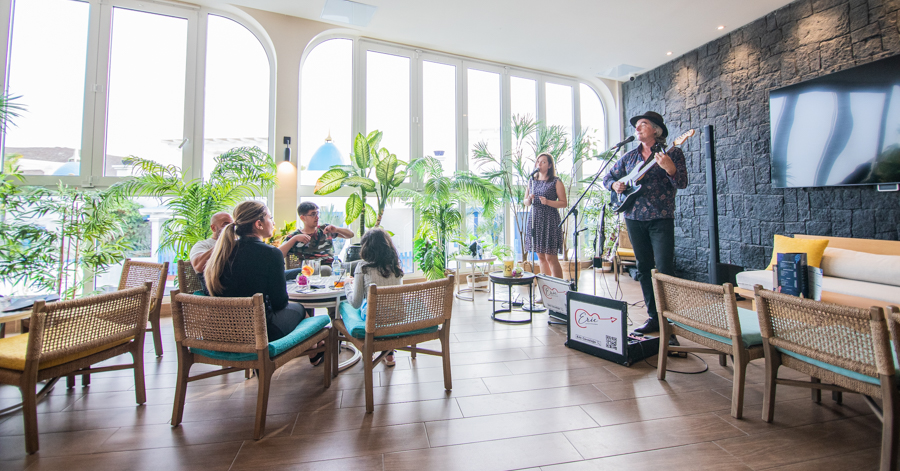 On Wednesdays and Thursdays, enjoy live music in our Bahiazul Restaurant. We feature acoustic music from local artists. The concert is perfect to enjoy a nice appetizer before dinner and take advantage of the Happy Hour . With a refreshing drink in hand, soak in the vibrant atmosphere of our live music experience. Whether you're looking for a romantic date or a fun outing with friends, come enjoy the music with us every Wednesday and Thursday !
BBQ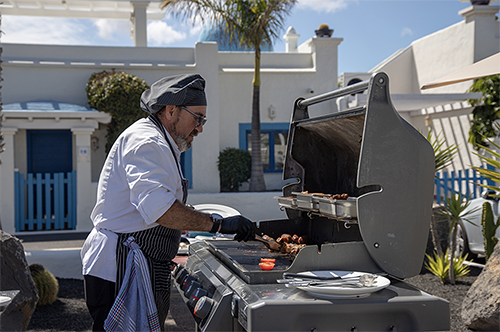 Every Friday, join us for a fun evening of barbecue with our chef Miguel. Miguel will prepare some of the most delicious meats you've ever tasted. We also have a DJ playing the best tunes and a wide selection of cocktails and drinks to enjoy. With the warmth of the sun and upbeat music, you're sure to have a great time, so mark your calendar for Friday and join the Fiesta!
Events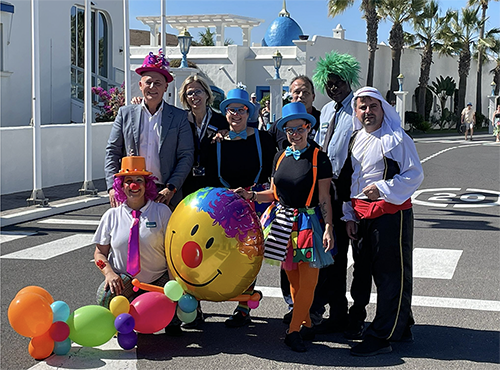 At Bahiazul Resort Fuerteventura, we are committed to keep up with all the special occasions, such as New Year's Eve, Valentine's Day, Carnival, Canary Islands Day… We always have something fun and exciting that we organize for our guests. During New Year's Eve, we organize a spectacular gala dinner, with a live band and lots of entertainment, while Valentine's Day is always celebrated with luxurious dinners and romantic activities, and Carnival is always a vibrant celebration full of color and music. No matter the occasion, Bahiazul Resort Fuerteventura is the perfect place to enjoy these special days during your vacation.
Room Service*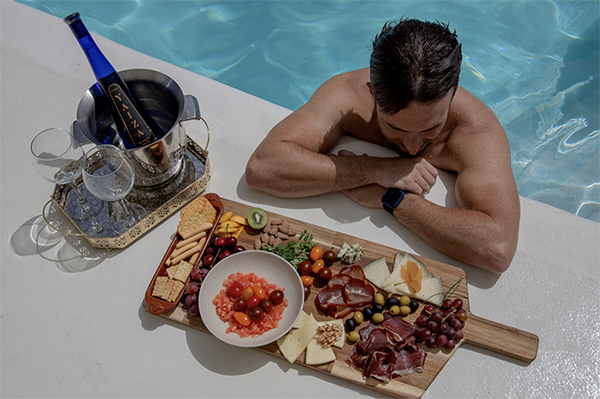 Do you dream of spending the day with friends or family in your private pool at Bahiazul Resort Fuerteventura without leaving the villa and without worrying about food preparation? Now it is possible with our Room Service experience! Choose your favorite tapa from our menu and call to place your order – it will be delivered to your villa door. Relax and enjoy the day by the pool with delicious tapas at your fingertips.
*this service is only available to guests of Bahiazul Resort Fuerteventura.
Vacations at Bahiazul Resort Fuerteventura go far beyond sleeping and resting. Can you ask for anything more? Yes (always yes): a white sandy beach and turquoise waters only 3km away from this beautiful luxury resort.
Enjoy the Bahiazul experience!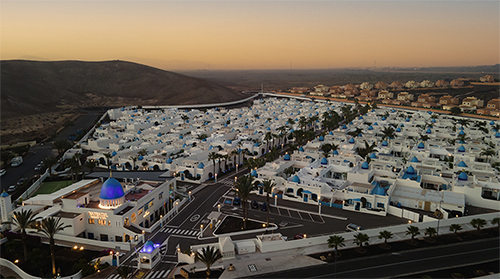 #gastronomíafuerteventura #dondecomerenfuerteventura #restaurantesfuerteventura #placetobefuerteventura.
Categories: experiences, gastronomy, services
« Resuming 2022