10 Reasons to Choose Bahiazul Resort for an Unforgettable Holiday with a group of Friends in Fuerteventura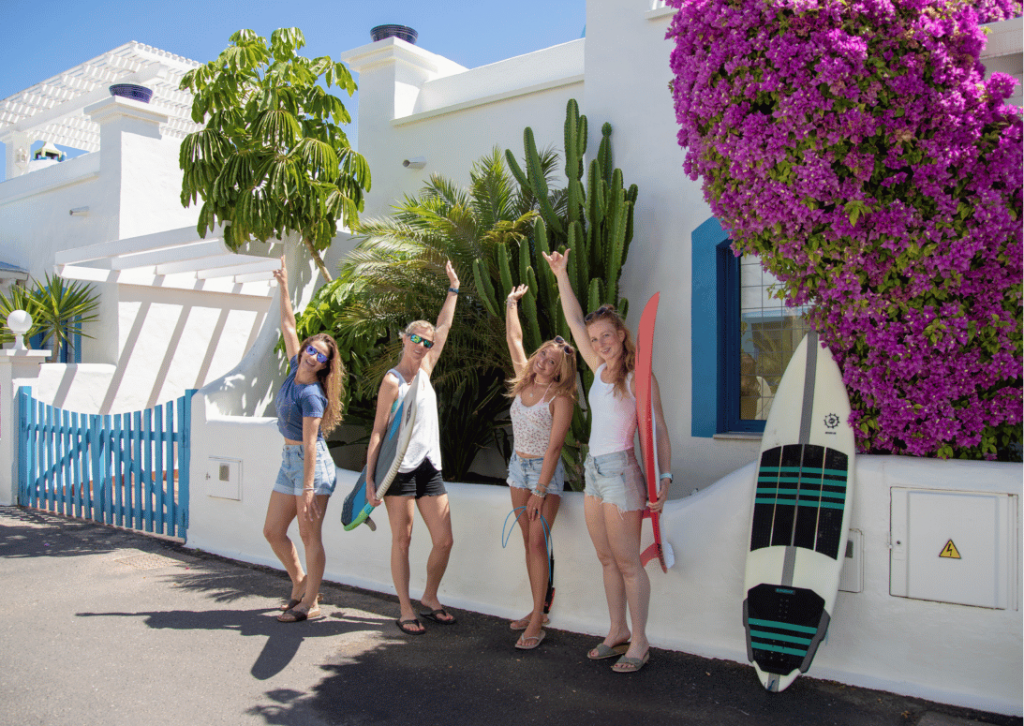 Are you planning a group holiday with your friends and searching for the perfect destination? Look no further than the beautiful island of Fuerteventura. With its stunning beaches, vibrant nightlife, and endless opportunities for adventure, Fuerteventura is an ideal location to create lasting memories with your friends. And for an exceptional stay, there's no better choice than the Bahiazul Resort. Let's delve into the 10 reasons why Bahiazul Resort is the ultimate destination for your group getaway in Fuerteventura.
1. Luxurious Accommodation:
At Bahiazul Resort, you and your friends will experience the epitome of luxury. The resort offers spacious and beautifully designed villas, ensuring everyone has ample space to relax and unwind after a day of exploring the island.

2. Exclusive Privacy:
Enjoy the freedom and privacy of your own villa. Bahiazul Resort provides a tranquil and intimate atmosphere, allowing you to create unforgettable moments with your friends without any distractions.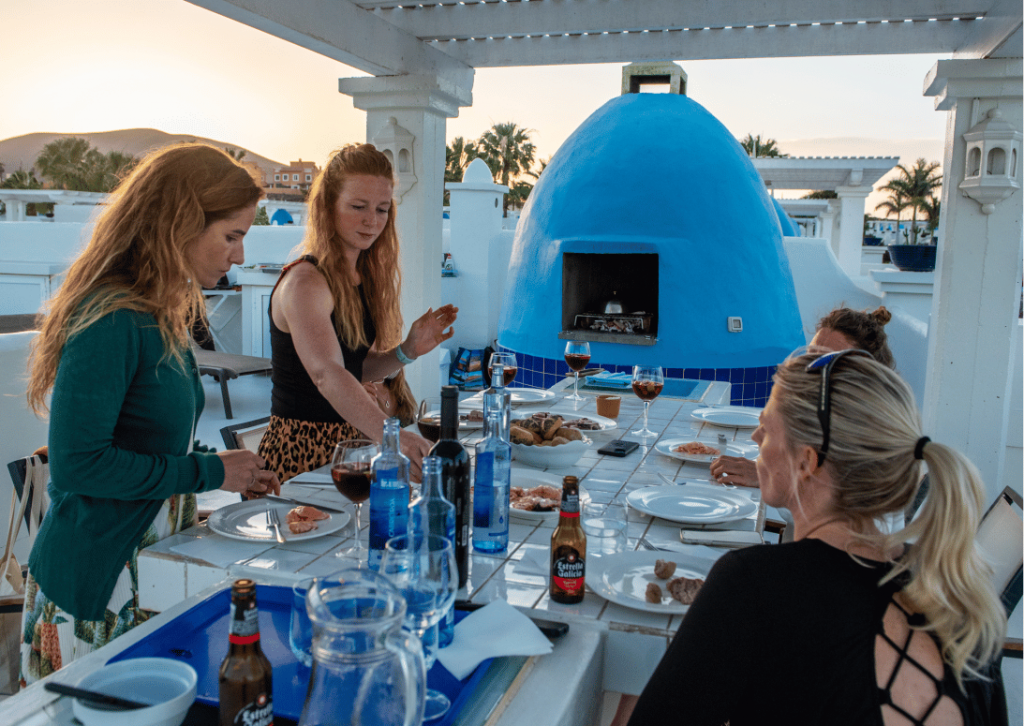 3. Private pool party:
Enjoy the exclusivity and comfort of having your own pool, where you can escape the outside world and embrace the ultimate in relaxation and serenity during your stay at Bahiazul Resort.
4. Gourmet Dining:
Indulge in a culinary journey at the Bahiazul Restaurant, where exquisite flavors and innovative dishes await. From sumptuous breakfasts to delightful dinners, the restaurant offers a memorable dining experience for your group.
5. Exciting events:
At Bahiazul Resort, we host a variety of exciting events for our guests. Enjoy sizzling Barbecue nights, vibrant Happy Hour gatherings, thrilling Live Sports screenings, captivating Live Music performances, and our beloved Paella Sundays. Join us for unforgettable moments and a vibrant ambiance throughout your stay.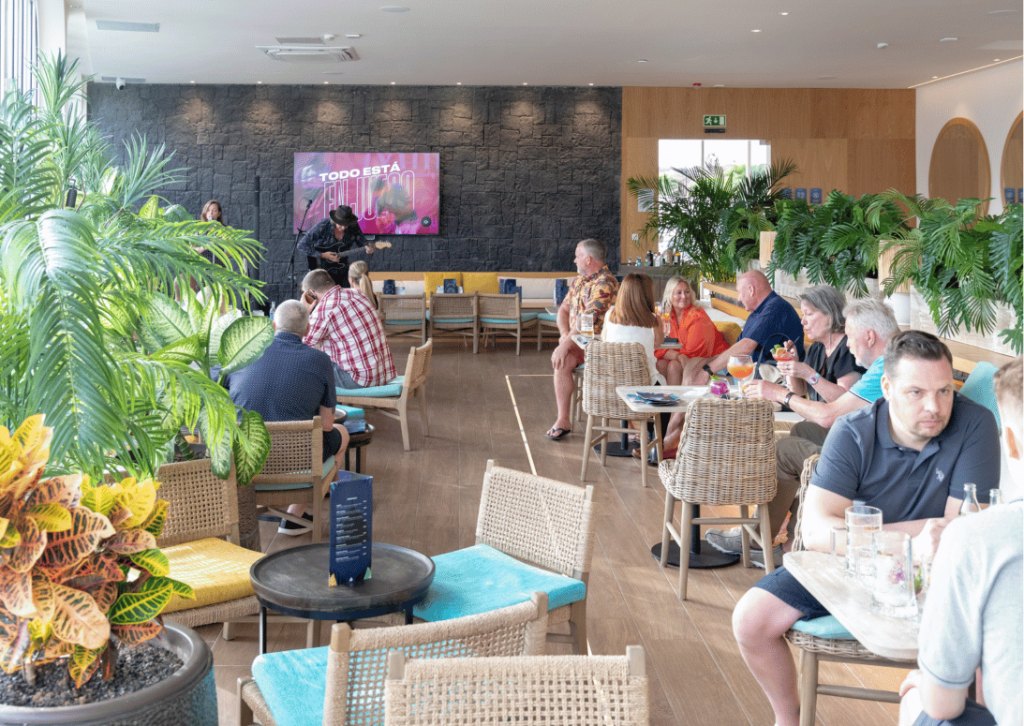 6. Relaxation at the Spa:
Pamper yourselves with a visit to the resort's spa. Treatments ranging from massages to facials will rejuvenate and revitalize your mind and body, providing the perfect opportunity for relaxation and bonding.

7. Excursions and Adventure:
Fuerteventura offers an array of thrilling activities for your group of friends. Experience the adventure on a private catamaran, quad excursions, jet ski rides, sightseeing tours, and surfing/kitesurfing. Create unforgettable memories as you sail the ocean, explore wild terrains, zip across the waves, discover hidden gems, and ride the waves with your friends.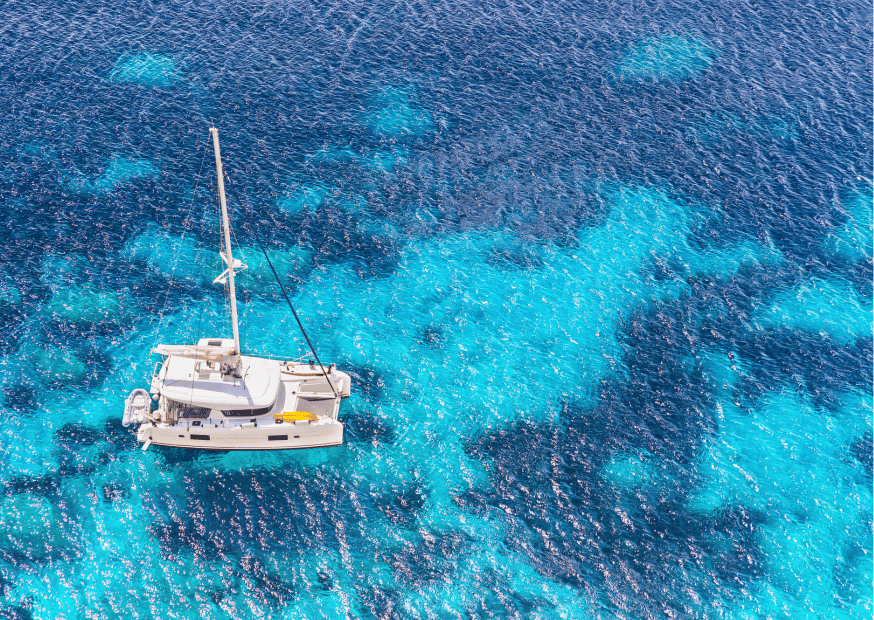 8. Vibrant Nightlife:
Fuerteventura comes alive after dark, with its lively bars and clubs. Most of them are placed in Corralejo town, which is just 5 min away by car or cab from Bahiazul. Experience the vibrant nightlife together, dancing the night away!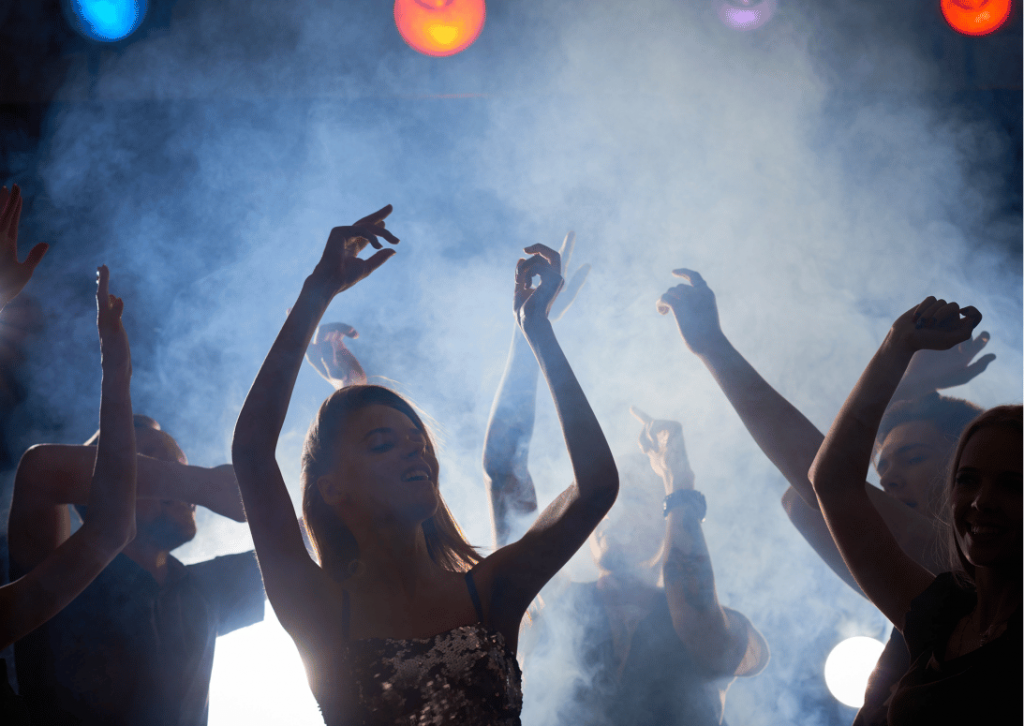 9. Breathtaking Beaches:
Fuerteventura is renowned for its pristine sandy beaches and crystal-clear waters. Spend quality time with your friends, soaking up the sun, swimming, and enjoying beach sports in this paradise-like setting.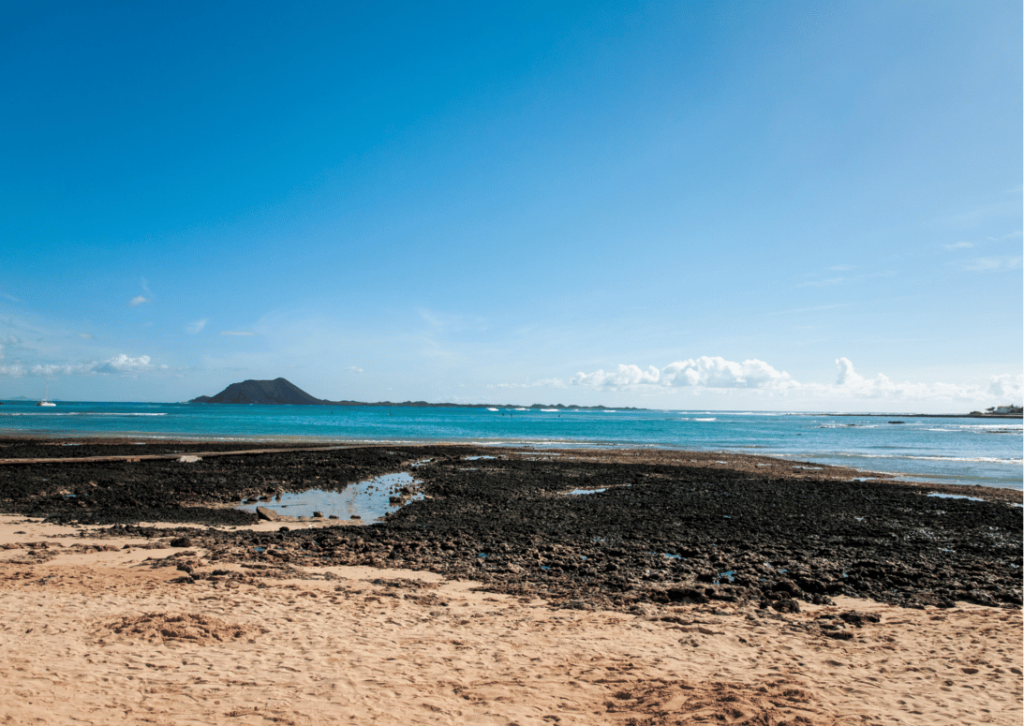 10. Unparalleled Service:
At Bahiazul Resort, exceptional service is paramount. The friendly and attentive staff will cater to your every need, ensuring that your group holiday is stress-free and unforgettable from start to finish.

A group holiday in Fuerteventura at the Bahiazul Resort promises an extraordinary experience for you and your friends. With luxurious accommodation, exciting activities, delicious dining options, and the breathtaking beauty of the island, it's an opportunity to create memories that will last a lifetime. Choose Bahiazul Resort for your group holiday and embark on an unforgettable journey together in Fuerteventura.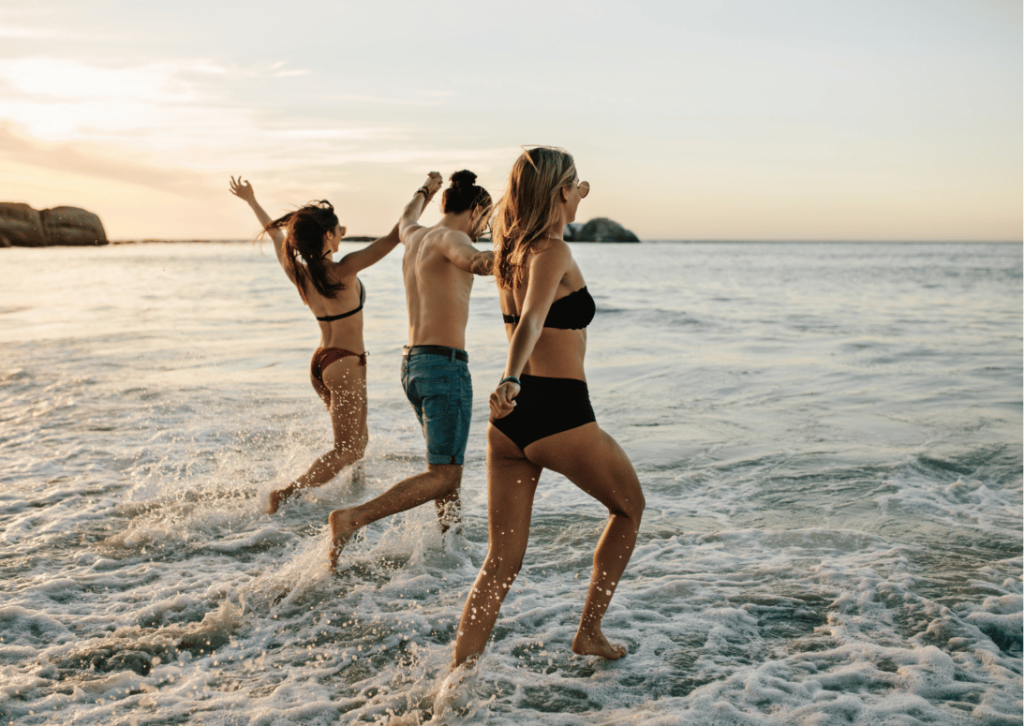 Categories: blog, booking, club, experiences, gastronomy
« Bahiazul Restaurant