10 reasons why Bahiazul is a perfect place to stay for your next family holiday:
Are you looking forward to your next family vacation?
Traveling with children can be challenging but after all, you and your children should enjoy every moment of it and create lifetime memories. Isn't that the point of travel in the first place?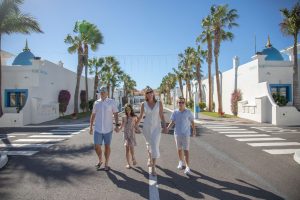 There are many reasons why Bahiazul is a perfect place for your family holiday. Here we present to you 10 of them.
    1. Its tranquile location. Bahiazul is placed in the north of Fuerteventura, close to the town of Corralejo. It's a closed Resort where people come to have a calm and relaxed kind of holiday. It's a place for the people who enjoy calm and tranquility. Still, if you are a fan of an active nightlife, you can take the cab and in 5 min find yourself in the center of Corralejo which is full of bars, restaurants, and where the nightlife is pumping!
     2. The privacy. Bahiazul offers the best services of a hotel in absolute privacy, where you can enjoy a relaxed breakfast in your private garden, or swim in the private pool. The space is created in such a way that you can sunbathe, and enjoy the intimacy of the villa without the worry of being watched by a neighbor.
     3. Swimming pool in your own villa. In Bahiazul Resort all the Villas have a private pool and whirlpool bathtub. You can also request a heated pool for the winter days, so the kids can stay longer in the pool!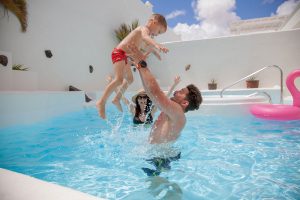 4. Restaurant in the resort. We know that happy children usually mean happy parents, so the kitchen team works to prepare a variety of options also for our little ones. We want to make sure we are offering a great dining experience for all of our guests, including the youngest. The Bahiazul Dinner buffet counts with different Themed Dinners every day a week. Apart from that, we have a special kids selection, and a chocolate fountain twice per week.
     5. Breakfast buffet. Except for our wide choice of dinners you also have a big choice of breakfast- between the salty options like eggs, bacon, and sweet options: croissants, crepes and pancakes, delicious coffees, and fresh juices. Every member of the family will find something for himself.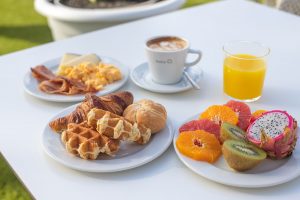 6.Kitchen in the Villa. If you are a kind of a person that likes to cook during the holidays, or your kids like to snack between hours we also have a solution for that! Our villas are furnished with a fully equipped kitchen including a capsule coffee machine, microwaves, and a dishwasher.
    7. Ambiance and decor of the rooms. Bahiazul Villas, is your new space, in which luxury and comfort merge to create a magical atmosphere. Top-of-the-range furnishings, a roof terrace, and Balinese beds… just all you need to pass your holidays in paradise.
   8. Space in the Villa.  You'll love having the extra space in the Villas. All the Villas have 3 bedrooms and a large living room, which means that every member of your family can have their own space in the room to relax, whether it's in the living space or the sleeping space. If your kids need a nap, they can rest in the bedroom, and you can still read, watch TV, enjoy the pool, or do other things in a separate space. The extra square footage can really make a big difference in your experience.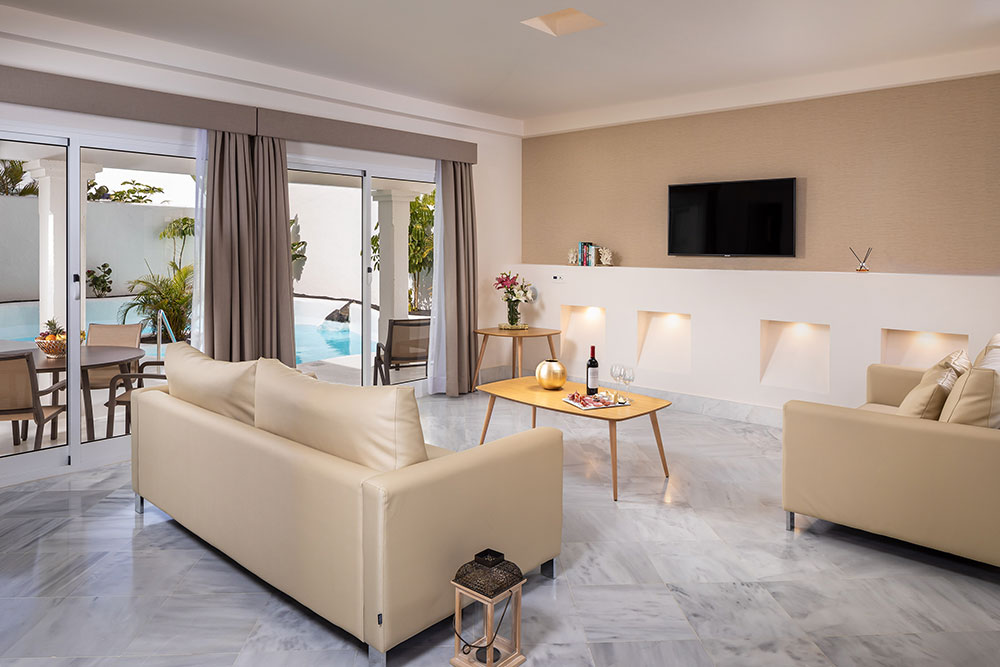 9. Wifi. There is a high-speed internet in our villas as also now we welcome a lot of digital nomads and we are aware of what they need for the work.
10. Our super friendly staff! Everyone that has been already to Bahiazul Resort Fuerteventura knows that our staff is there for anything you need. They are very friendly and very attentive to make your holiday very special and help you with anything you need.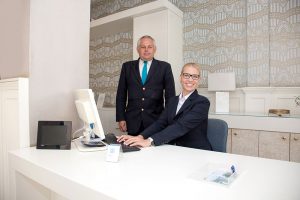 Your stay in Bahiazul Resort Fuerteventura will be an authentic experience of relaxation, comfort, and luxury under the feet of the volcano. Don't hesitate to contact us if you have any more questions!
Categories: advantages, blog, club, experiences
Water sports in Fuerteventura »